Shell Helix - Jay Gayatri Motor
Ground Floor, Pali Road

Jhalamand Chauraha

Jodhpur

-

342013

Open until 08:00 PM

Tue

09:00 AM - 08:00 PM

Wed

09:00 AM - 08:00 PM

Thu

09:00 AM - 08:00 PM

Fri

09:00 AM - 08:00 PM

Sat

09:00 AM - 08:00 PM

Sun

09:00 AM - 08:00 PM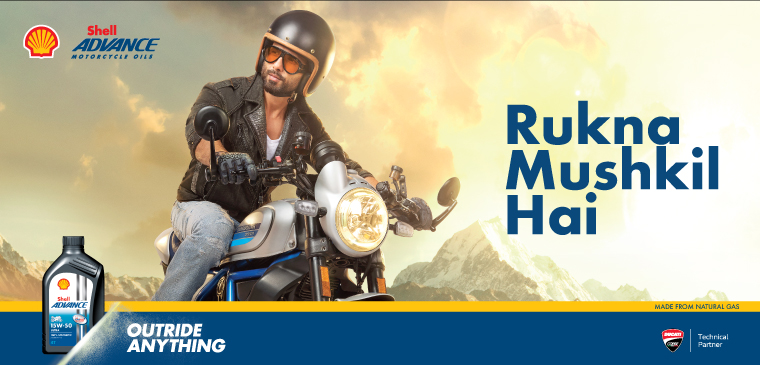 About Shell India Markets Private Limited
Shell is one of the most diversified international energy company in India with over 10,000 employees and presence across upstream, integrated gas, downstream, renewable energy, and deep capabilities in R&D, digitalization, and business operations. With a retail presence across six states – Karnataka, Tamil Nadu, Telangana, Maharashtra, Gujarat, and Assam Shell is expanding its network of fuel stations across the country. It has the entire Lubricants end-to-end value chain in India, from conceptualization and development, to production and distribution. Serving 50000 consumers through a robust network of 200+ distributors across B2C and B2B lines of Sales. This includes a world class lubricant oil blending plant that manages a large supply chain through a network of 4 Regional Distribution Centers and 8 warehouses. The company also fully owns and operates an LNG re-gasification terminal at Hazira. With a focus on digitization and future ready sustainable solutions, the company is nurturing a vibrant ecosystem in India to accelerate energy innovations with Shell E4 for start-ups, Shell Eco-marathon and investments in new energy companies like Husk Power, d.light, Orb Energy and Cleantech Solar. Shell also remains committed to making positive contributions to the communities in which it operates through programmes like NXplorers, Access to Energy and Road Safety across India.
The address of this partner workshop is Ground Floor, Pali Road, Jhalamand Chauraha, Jodhpur, Rajasthan.
Tell us about your experience.
Scan this QR code to discover more with us.
Download QR
Click on QR code to enlarge.
Mon

09:00 AM - 08:00 PM

Tue

09:00 AM - 08:00 PM

Wed

09:00 AM - 08:00 PM

Thu

09:00 AM - 08:00 PM
Fri

09:00 AM - 08:00 PM

Sat

09:00 AM - 08:00 PM

Sun

09:00 AM - 08:00 PM
Get Direction To Shell India Markets Private Limited
Nearby Shell India Markets Private Limited Partner Workshops